RECIPES, RECENT ENTRIES
Low & Slow Boeuf Bourguignon
In a culture that has made the rush, the fast, and the busy our norm we have failed to realize the benefits and the luxury of the slow paced, gentle, and tender side of life and food.  Some things are better when taken slow.  There are some things that are definitely worth the wait!  You can't and shouldn't rush beef short ribs, and fork-tender vegetables, especially when they simmer in a rich full-flavored sauce.  This time-honored French classic, Boeuf Bourguignon is sure to change the hearts of your guests back to slow-foods and leave them rushing for another bowl.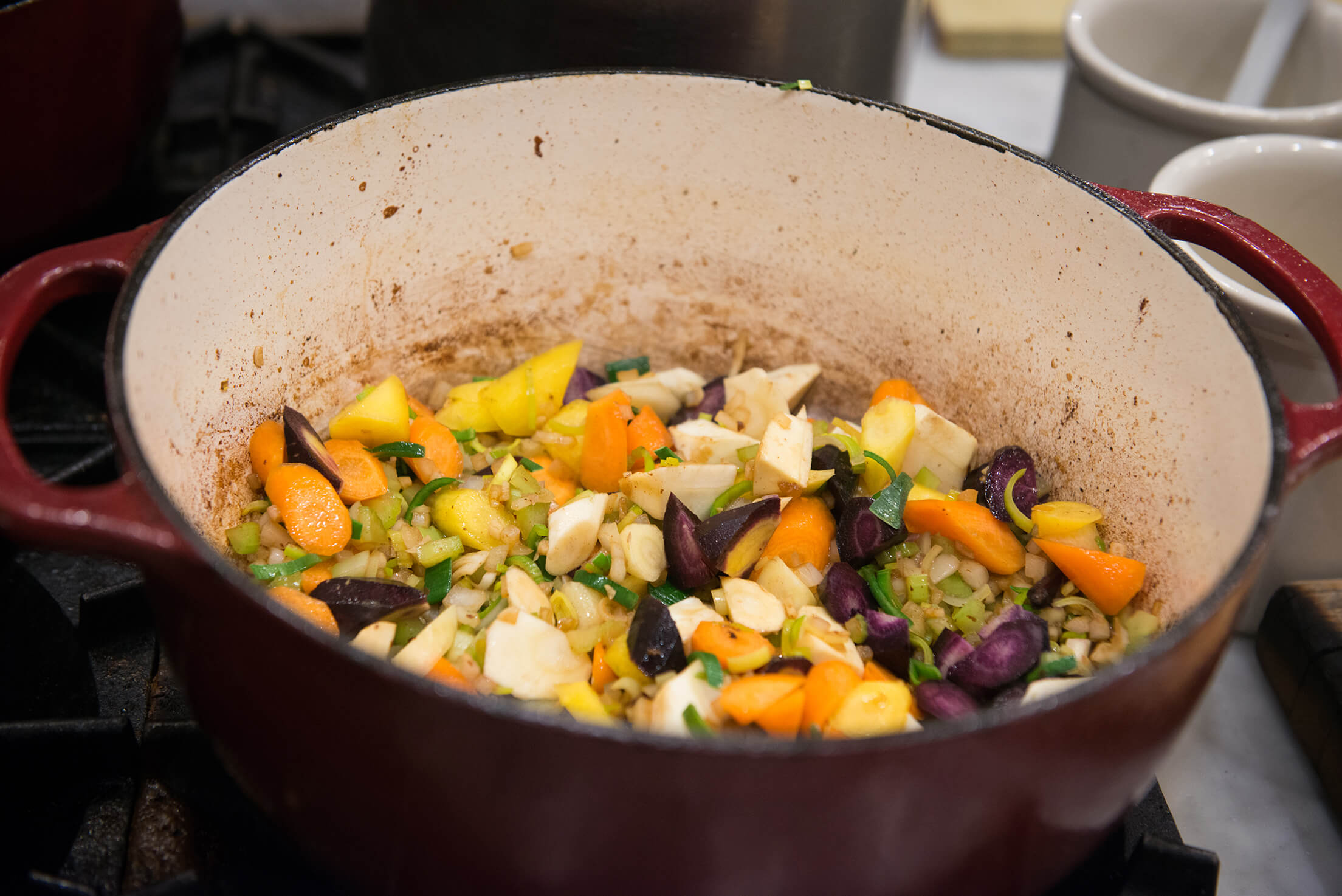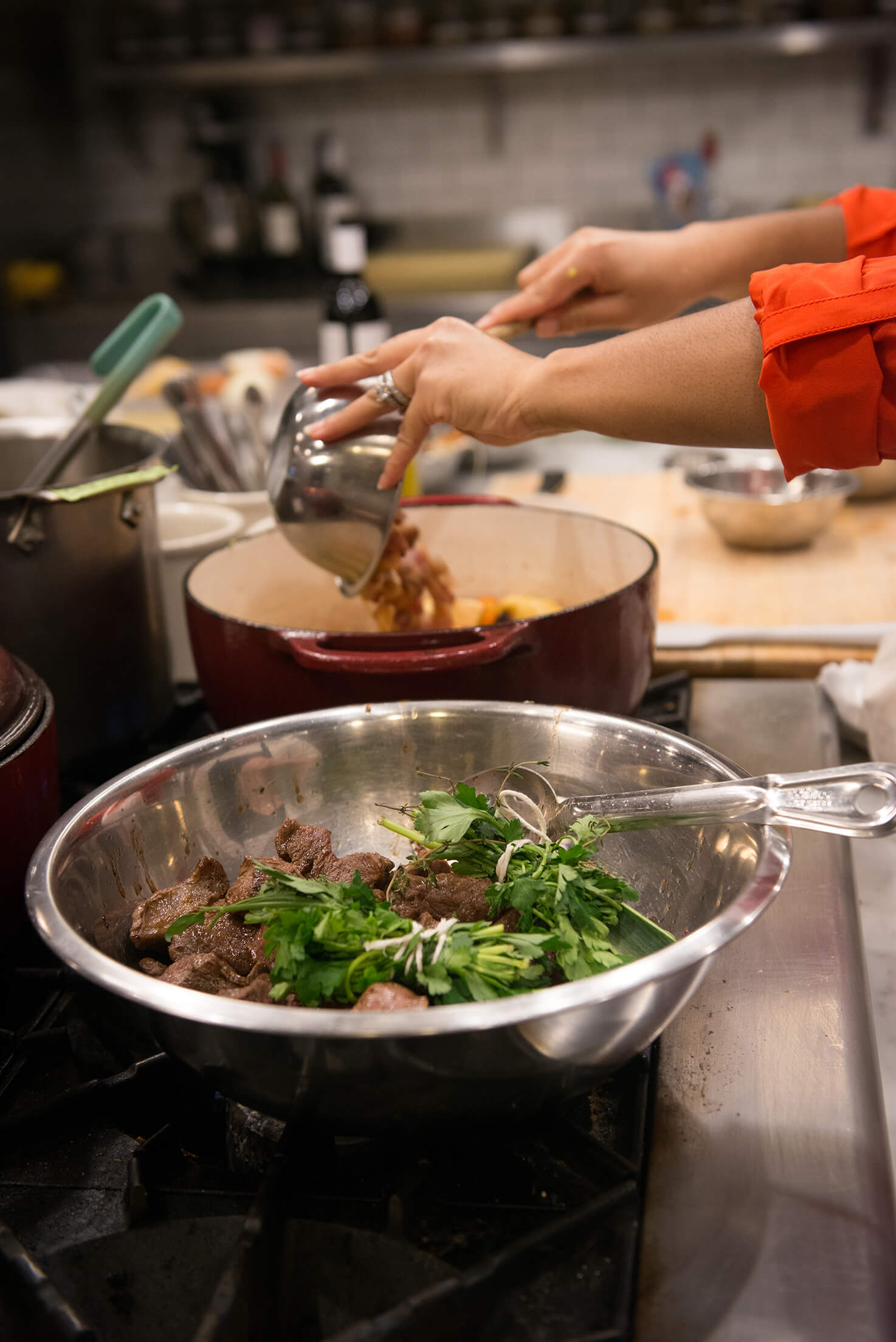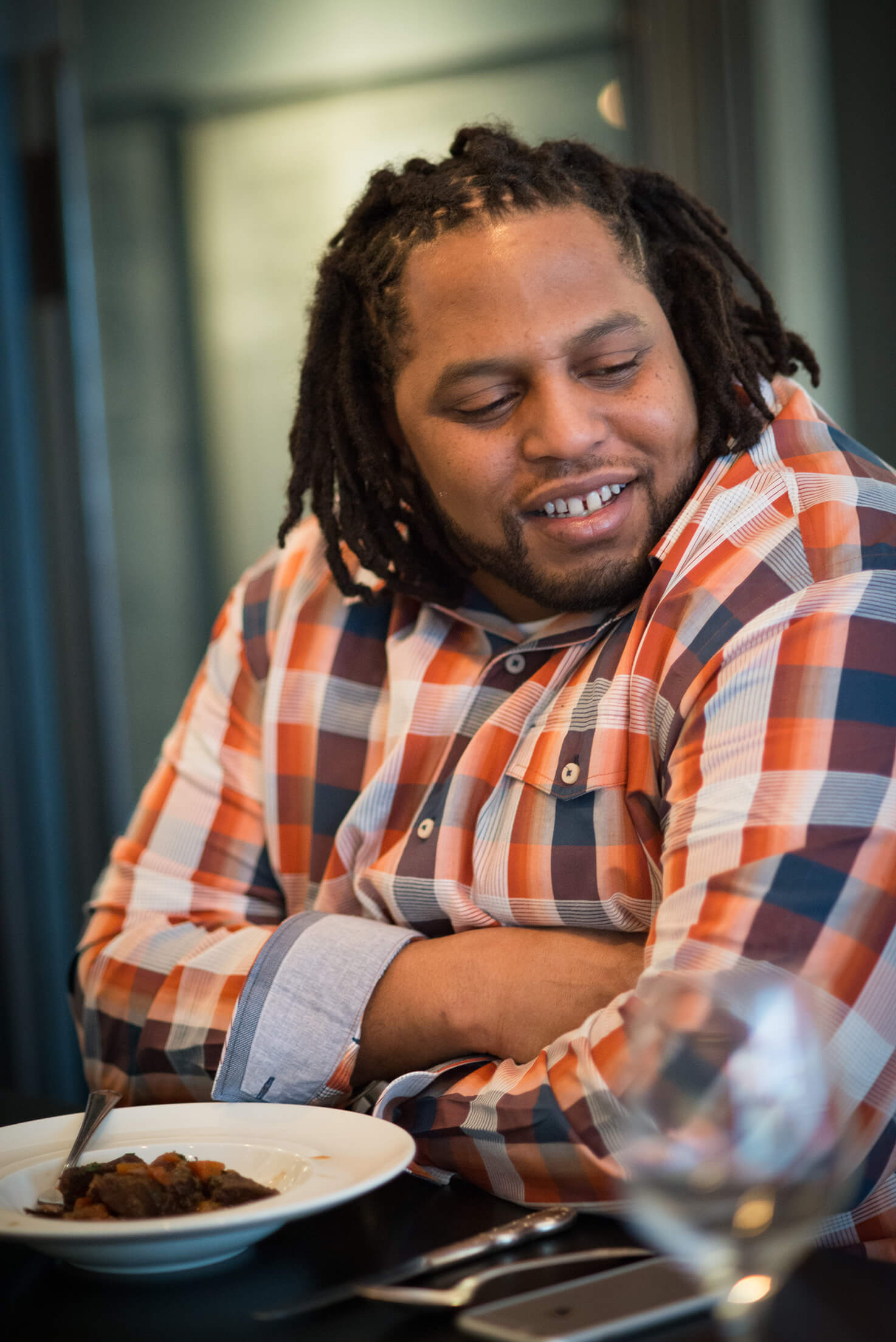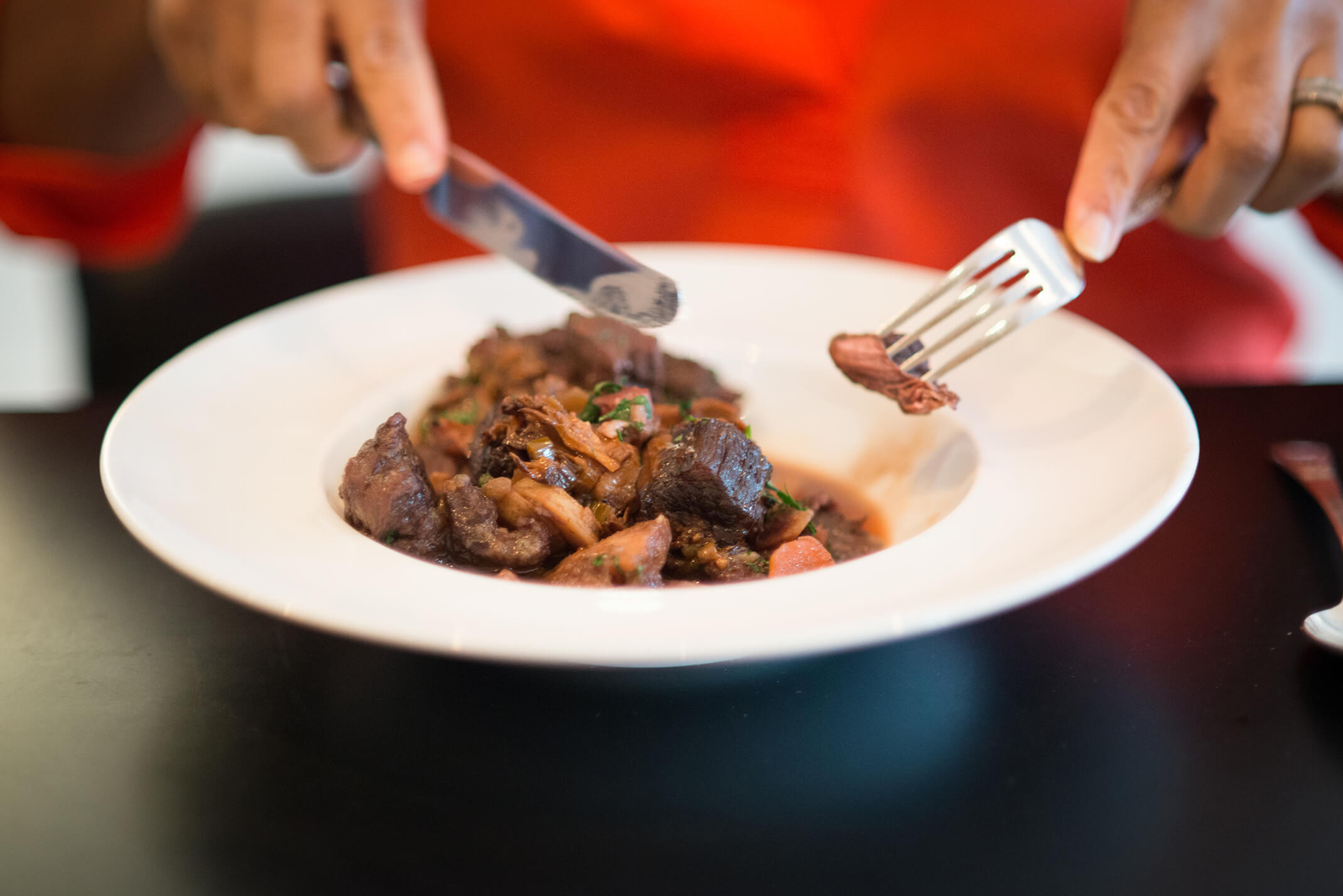 Low & Slow Boeuf Bourguignon
Yield: 6 servings
Recipe Type: Dinner
Ingredients:
1 tablespoon olive oil
8 ounces pancetta, diced
2 pounds boneless short ribs with fat removed, cut into 1-inch cubes
½ cup all purpose flour
Kosher salt
Freshly ground black pepper
1 pound multicolored baby carrots, cut crosswise
½  yellow onions, small dice
2 leeks, washed and chopped
2 garlic cloves, sliced
½ cup Cognac or brandy
1 bottle dry red wine
2 cups beef bone broth
1 tablespoon tomato paste
2 Bouquet Garni – 5 sprigs fresh thyme, 5 sprigs Italian parsley, 2 bay leaves each
1 pound Cippolini onions
1 pound Maitake or crimini mushrooms, halved
1 pound fingerling potatoes, halved (not peeled)
2 tablespoons Dijon mustard
Instructions:
In a large, thick-bottomed pot, over med-high heat, render the fat from the pancetta.   Just as it starts to get brown and crispy, remove from the pot and reserve.
Season the room-temperature beef with salt and pepper and lightly coat with flour.  Add a few tablespoons of olive oil and brown the beef on each side. Work in batches to keep the pot hot so the meat doesn't start to steam and turn grey.
Once all the meat has been seared, and removed from the pot. Add mushrooms and being to brown them—add the carrots, onions, leeks, and garlic.
Season lightly with salt and pepper, and then add the tomato paste.
Remove pot from off the heat and deglaze the pot with cognac.  Then return to the heat and scrape the brown pieces from the searing process. Add back all the meat—beef and bacon.
Add the wine and bone broth and bring to a boil, then reduce to a simmer. Add the Cippolini onions, potatoes, and bouquet garni.
Let simmer for 2 to 2 ½ hours and check often by stirring the pot. Alternatively, you can place the pot in a 325°F oven, covered.
When the meat is tender, but not falling apart, remove bouquet garni.
Finish the dish by adjusting the seasoning and adding one to two tablespoons of Dijon mustard.
Garnish with picked parsley.  Serve with French bread, polenta or egg noodles.  Enjoy!

Notes & Variations:
Substitute applewood smoked bacon for pancetta, if desired