RECENT ENTRIES
The Wearable for Holistic Health, Wellbeing and Vitality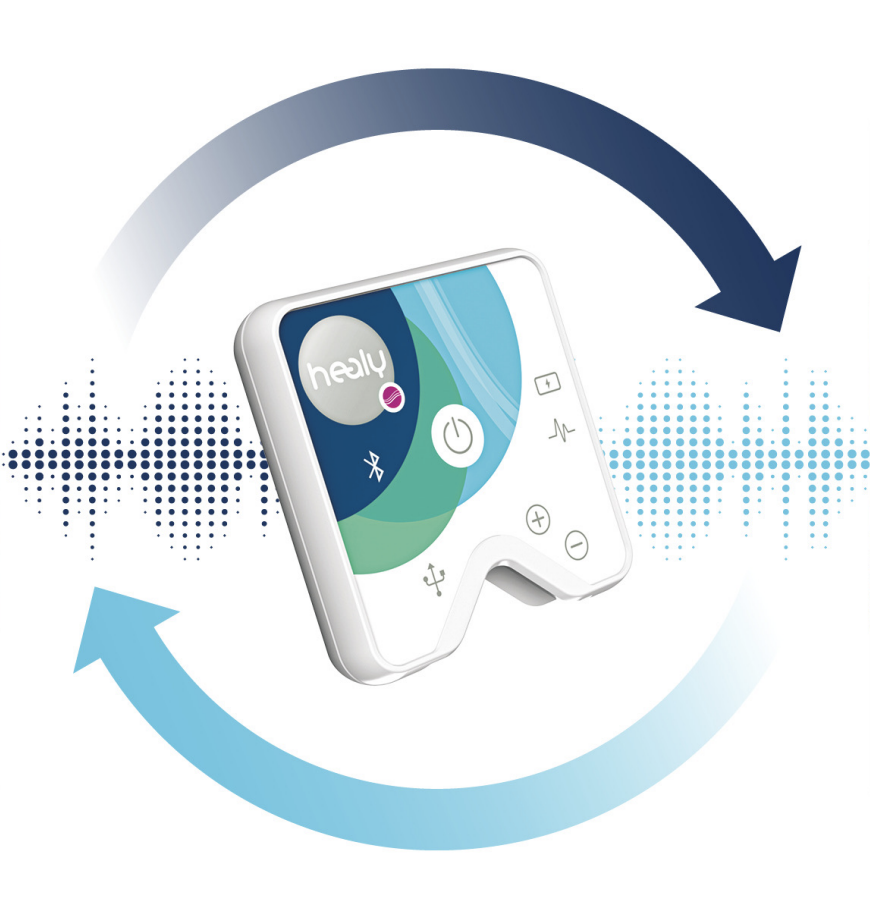 Welcome to the World of Healy!
Healy is a small and practical device (controlled by your smartphone) that uses Individualized Micro current Frequency (IMF) programs to harmonize your Bioenergetic Field for many important areas of life. The whole human organism is based on a transfer of molecules, energy and information. The Bioenergetic Field (BEF) is the flow of life energy connecting body, mind, and soul. In scientific terms: An information flow on the quantum level.
WATCH VIDEO
Individualized Microcurrent Frequency (IMF) Programs Groups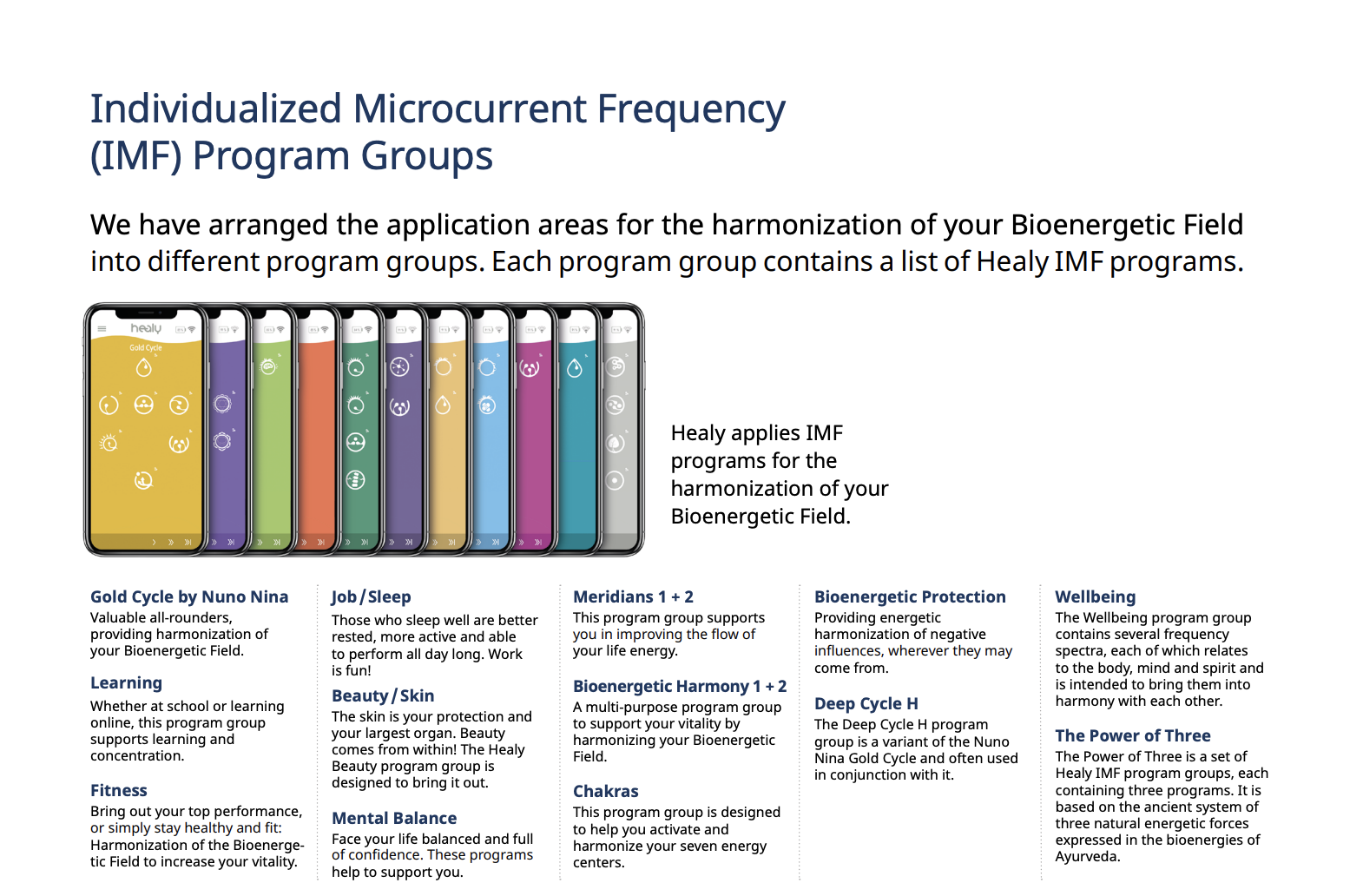 Healy Comes in Various Editions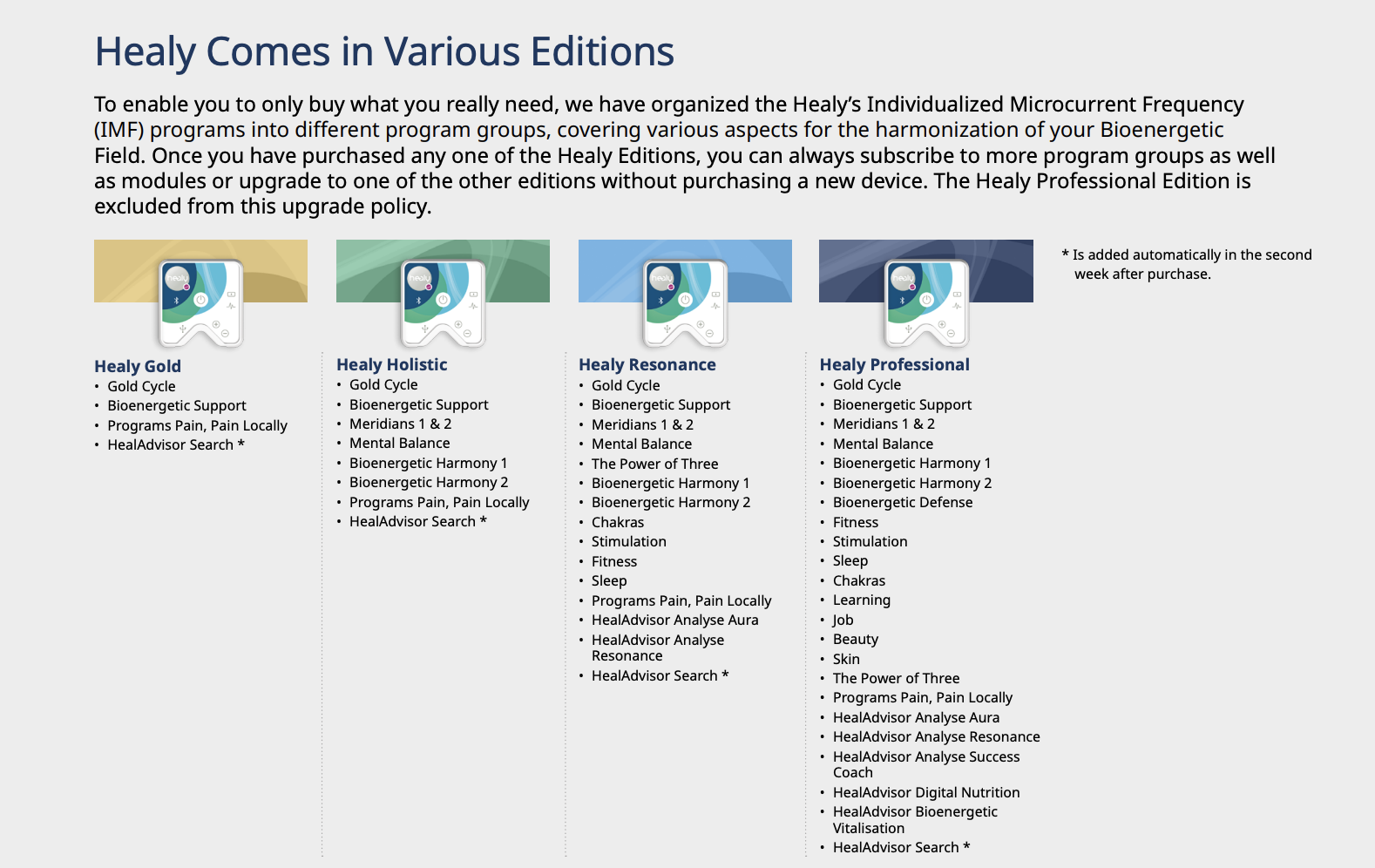 Whatever support you need in your life, there is a Healy Program for you. Purchase your personalized wearable wellbeing device here.
Notice: The Individualized Microcurrent Frequency (IMF) programs of the Healy are not medical applications. They are not intended to cure, treat, mitigate, diagnose or prevent disease, and have not been reviewed by the FDA. The information on these pages is for reference and educational purposes only. It should not be treated as a substitute for professional medical advice, diagnosis, or treatment. You should always seek such advice from a qualified medical professional.
Note: Each subscription will incur a monthly charge, in the amount that is shown on your checkout page. Subscriptions renew automatically and you will be charged the monthly fee on the same day of the month as your purchase, unless canceled by you in your account on our website prior to that date. You have the right to cancel any or all of your subscriptions and your cancellations will be effective starting with the next monthly billing date. This bundle includes a three month free trial subscription to each of these services; as of the billing date at the beginning of the fourth month. your credit card will be charged the monthly fees for all three for the coming month, and those charges will continue as to each subscription until you cancel it.