RECENT ENTRIES
Discover the Healy Watch Edition
The Healy Watch is "Motion for Life."
The Healy Watch is much more than just an ordinary fitness tracker or a smart watch! The unique Healy Watch measures and evaluates which Individualized Microcurrent Frequency (IMF) Healy programs are best for you at any given moment, through the Healy Watch Connector App. It measures your Bioenergetic Rhythm Analysis (BRA), your heart rate, your Heart Rate Variability (HRV), your stress levels, and your sleep including deep sleep, light sleep, sleep heart rate, and overall sleep quality.
The BRA data (Bioenergetic Rhythm Analysis) is transferred to the HealAdvisor Cloud. The HealAdvisor app then creates an application plan in accordance with the expert database. This data allows Healy to find the right IMF programs for the harmonization of your Bioenergetic Field.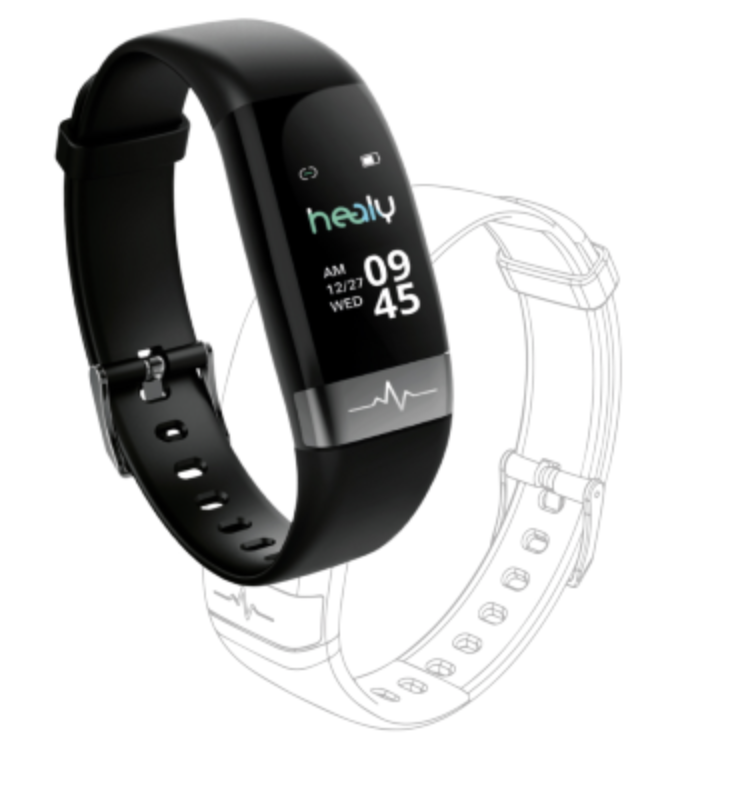 Healy Watch Fitness Functions:
Healy IMF Fitness program determination
Healy 7 day IMF program schedule
Breathing and meditation exercises
Sedentary lifestyle warning
Activity monitoring: steps, distance, calorie consumption, activity time, daily goal, GPS-supported training tracking
10 sports: running, cycling, gym, hiking, basketball, football, badminton, tennis, dancing, yoga etc.
The Technical Specifications:

4′ 6″ x 0′ 9″ x 4′ 9″, 1.06 oz
Bluetooth 4.2
Display 0.96'' TFT
Material PC and ABS, color black
Charging via USB, charging time 1.5 hours
Battery runtime 3-7 days
30 days history memory in the hardware
OTA firmware update (Over the Air)
The Healy Watch is an integral part of the Healy World product family and valuable addition to Healy; an important building block in new and revolutionary wellness and balance system! It can be used alone or connected to a Healy through the Healy Watch Connector App.
"Extra, Extra" Functions & Features:
The Healy Watch has many extra functions to keep you up to date and in touch. These include the following:
A watch with high precision automatic synchronization
Check incoming messages: calls, SMS, WhatsApp, WeChat, Facebook etc.
Vibration alarm
Music player control
Weather report
Phone finder
Timer
SOS function
Notice: Healy Watch is intended to support vitality and well-being, and is not a substitute for medical advice, which can only be provided by a medical professional. The physiological measurements displayed on Healy Watch and in the Healy Watch App are designed to help you develop healthier habits and meet your fitness and wellness goals, to guide you in using the programs available in your Healy, and to alert you to information that may make a consultation with a healthcare provider appropriate. The Healy Individualized Microcurrent Frequency programs are intended solely for harmonization of the Bioenergetic Field. No claims are made that Healy Watch or Healy Watch App readings are diagnostic of the presence or absence of any medical conditions.
Note: Each subscription will incur a monthly charge, in the amount that is shown on your checkout page. Subscriptions renew automatically and you will be charged the monthly fee on the same day of the month as your purchase, unless canceled by you in your account on our website prior to that date. You have the right to cancel any or all of your subscriptions and your cancellations will be effective starting with the next monthly billing date. This bundle includes a three month free trial subscription to each of these services; as of the billing date at the beginning of the fourth month. your credit card will be charged the monthly fees for all three for the coming month, and those charges will continue as to each subscription until you cancel it.