RECIPES, RECENT ENTRIES
Gluten-Free Black and Blueberry Muffins
Of all the muffins in the world my first choice will always be blueberry.  I remember as a little girl going to the large wholesale market to purchase the pre-packaged assortment of muffins.  The blueberry muffins were always the first to go, leaving the others left to suffocate in their plastic wrap.  Now that I'm older I know better, so therefore I do better.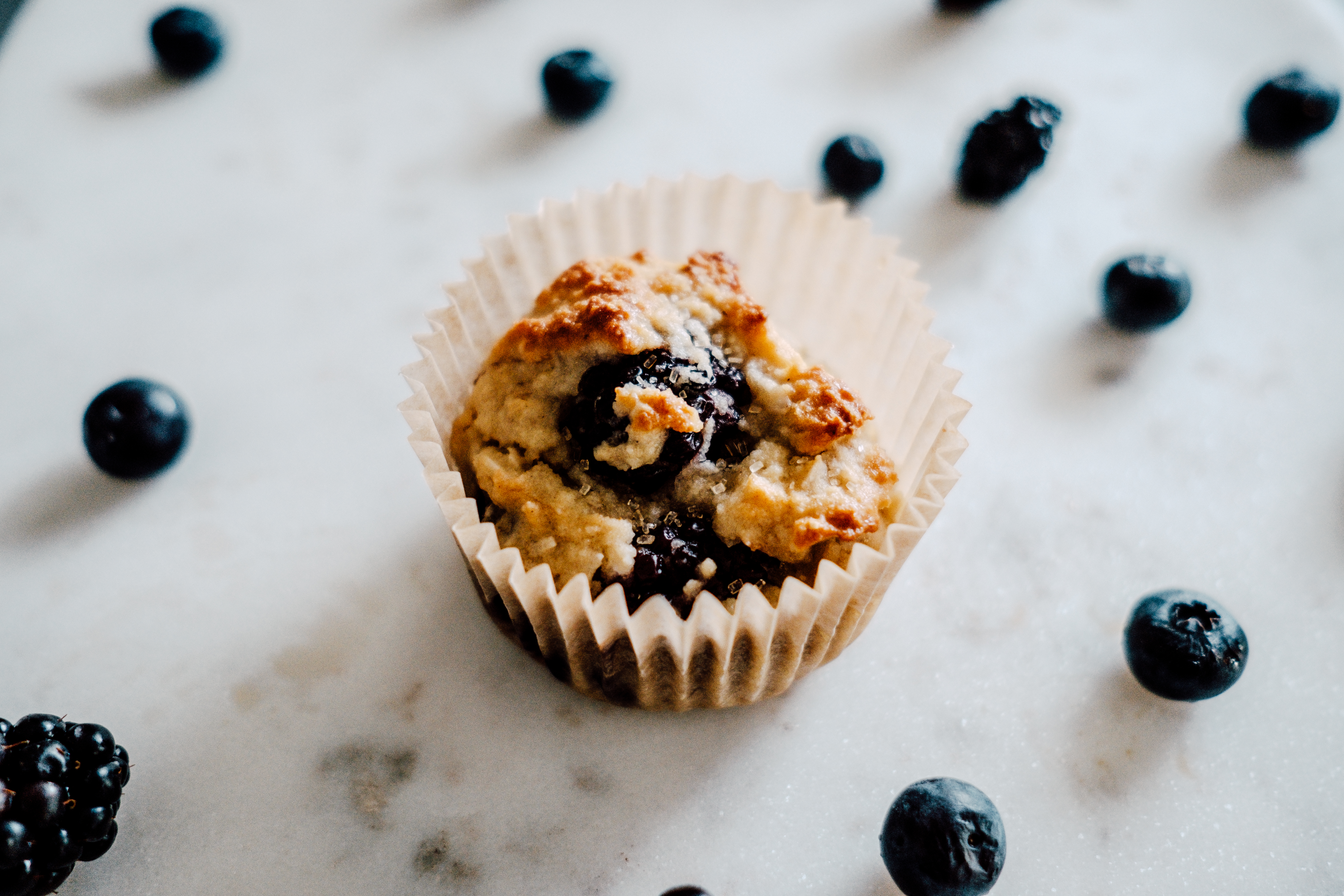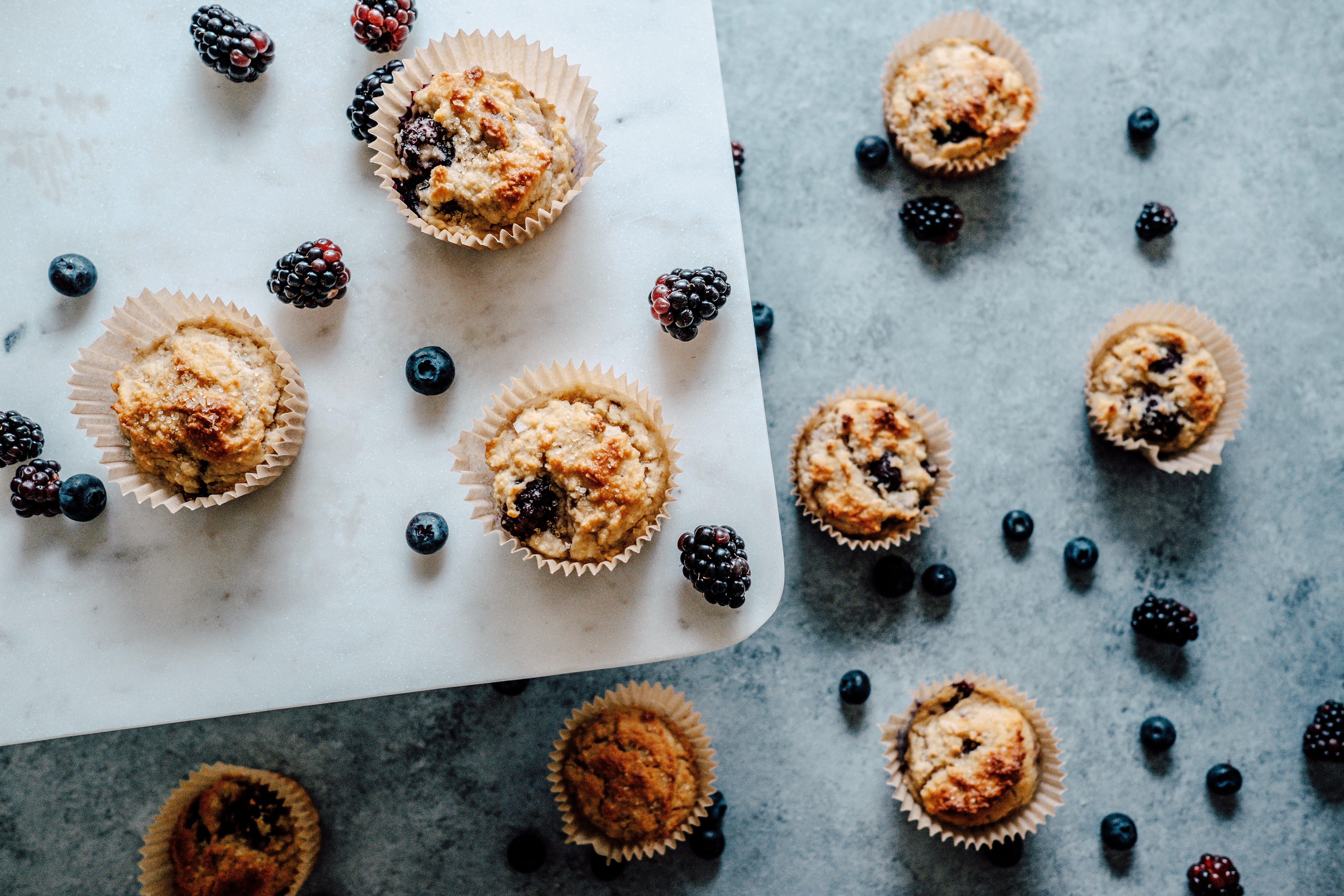 Why purchase the pre-packaged, bulk-size assortment of muffins?  You and I both know that you're interested in in only one thing – flavor.  It will be just as easy to whip up a healthier batch all by yourself – no preservatives added.  This gluten-free muffin recipe is all you need and is packed with flavor.
I add blackberries to this recipe, because two types of berries are always better than one, right?!?  These muffins rise to the occasion with a crisp, crystalized sugary crust and soft crumb on the inside.  Enjoy this homemade gluten free pastry morning, noon, or night.
Gluten-Free Black and Blueberry Muffins
Yield: 16 muffins
Recipe Type: Breakfast, Dessert, Snack
Ingredients:
3 cups of almond flour
2/3 cups of coconut shreds
2 teaspoons baking powder
½ teaspoon ground cinnamon
1 pinch salt
2 ripe bananas, mashed
4 eggs

 

4 tablespoons coconut oil or butter, melted
¼ cup of coconut greek yogurt
¼ cup of almond milk
¼ teaspoon vanilla extract

 

2/3 cup coconut sugar
1 cup blueberries
1 cup blackberries
turbinado sugar
Instructions:
Preheat oven to 350°F.

 

Line a muffin pan with paper liners (or be sure to grease the pan with plenty of oil or butter).
Whisk together the sugar, yogurt, eggs, oil, milk, and vanilla extract in a large bowl.
In a separate bowl, combine the remaining dry ingredients (except the berries) together. Then mix into the wet ingredients until just combined. Do not overmix!
Gently fold the fresh blueberries into the muffin batter. Lastly, sprinkle turbinado sugar on top for the crackly finish later on.
Scoop into muffin pan and bake for 35 minutes, until golden brown on top and until a toothpick inserted comes out clean.

 

Let cool and Enjoy!