In today's modern world, we find ourselves constantly being inundated with an incredible amount of information, noise, and disconnection. We are constantly distracted and as a result removed from our deeper awareness of ourselves in Christ that flows and moves within the transcendent and present state of being. This practice is designed to facilitate a process of reconnection and re-awareness of our Oneness to the movement of Life that restores and transforms our being.
Are you wanting to learn and experience Christo-centric spiritual practices? Are you looking to transform your mind and your being in a deeper way? Mind, Body, Soil is a contemplation and meditation practice that digs deeply into Jewish and Christian transformative practices both for the soul and body, with the goal of attuning it to the life-giving Spirit.
Come and discover the activity of learning, transforming, and becoming through Christian meditation and contemplation practices. We will make use of mind-body protocols that combine, emotional freedom technique (EFT) and tapping, declarations, imaginal exercises, breathwork, and inner healing prayer to help you to find greater breakthroughs in mental and spiritual health.
Researchers have shown through energetically-charged photo luminescent material injected at acupuncture points, that there is a flow to energy in the human body. And the wavelike patterns of that flow follows the meridian line charts used in acupuncture and chiropractic work. Other research has found physical evidence of a previously unrecognized primovascular system which follows the meridian line charts as well.
Through these meditations and contemplations you will discover that through feeling, one can reintegrate their body, soul, relationships, and external world around them to a place of unity with the Spirit. This occurs through a metamorphosis of being by attuning oneself to the living mind of Christ and the Holy Spirit. Through these practices, one will gain new experiences and insights into the ever-flowing Spiritual life in Christ. These transformations lead to an embodied peace in all areas of one's life.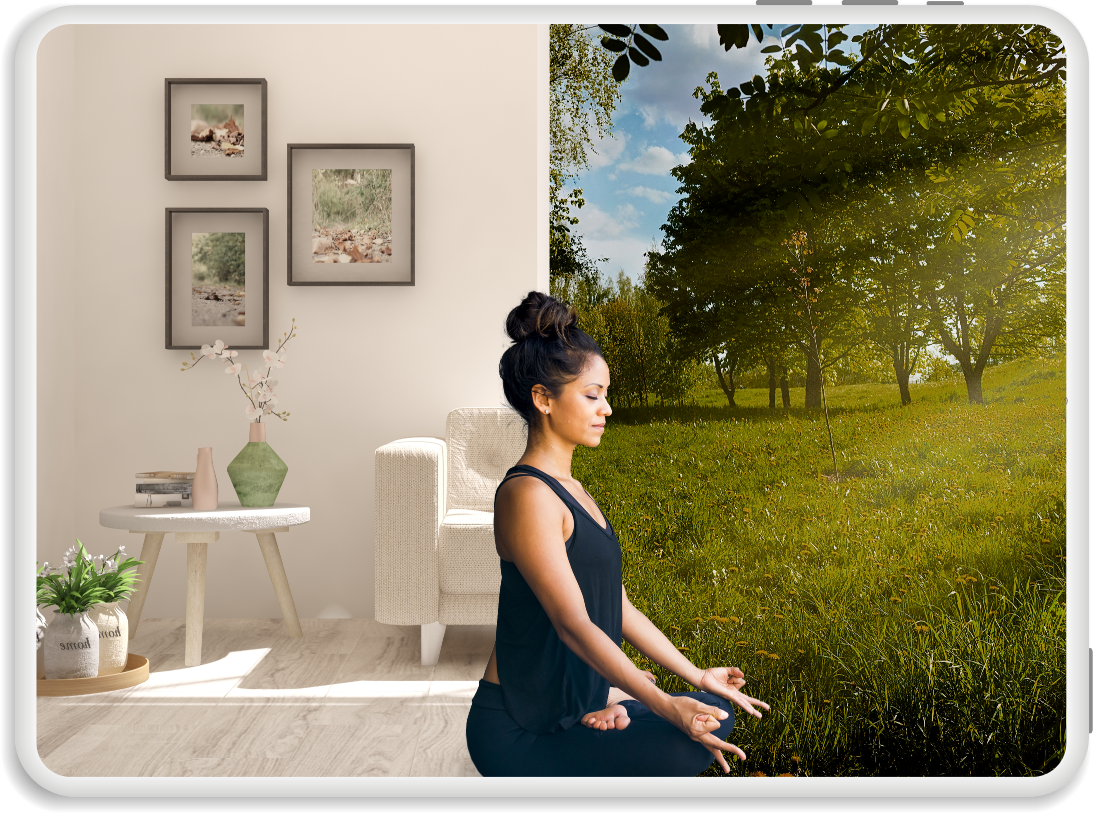 Experience this weekly spiritual retreat
Connection | Wholeness | Transformation